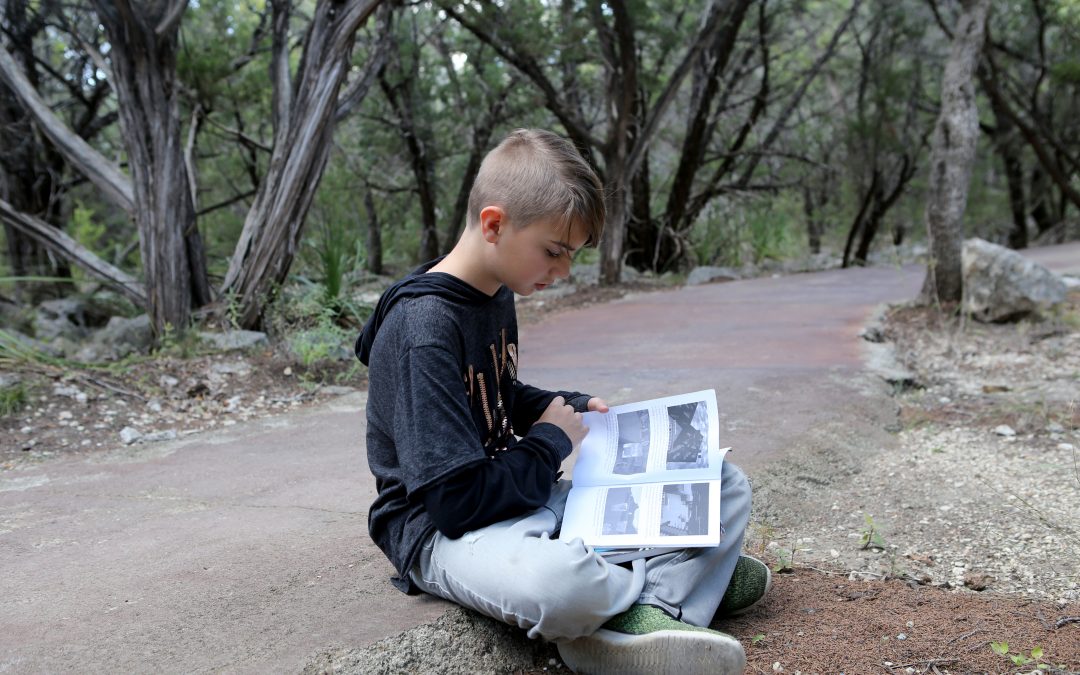 Photo by Helen Montoya Henrichs.
My 10-year-old son told me last night that he thinks he's done with baths. Baths where he soaked while I read him stories. For the last 10 years.
I knew it was coming—he is, after all, 10—but you're never ready, are you? It's so hard to watch children grow up.
Over the years we've read Judy Blume, Rudyard Kipling, R.L. Stine, Robert Louis Stevenson, Mary Downing Hahn, J.K. Rowling, Charles Dickens, Jonathan Stroud, Jonathan Auxier, L.M. Montgomery, Laura Ingalls Wilder, E.B. White, and so many more. We've read about space flight, aliens, the intricacies of caves, the world's newest inventions, the Civil Rights movement, desegregation, foreign cultures, natural life, environmentalism and preservation, and so much more.
These discussions we've had over these books and periodicals and stories, the moments we laughed or got choked up (usually me) or learned something entirely new, the ways we were shaped, together, by what we read, together, are forevermore imprinted on who we are.
We will never lose that. Neither will we lose the memories associated with what we've read, even if that sacred reading time has now passed. Digested words, like memories, live in us forever.
My son will still join his brothers for a read-aloud time in our house. Our family gathers around a story every evening. But his bath time, when it was just him and me, has become shower time. He has become an adolescent. I have become an outsider of sorts.
But we will always have the last 10 years of bonding over stories.
Pick up a book. Read to your child. You'll never be sorry for the small moment in time when you put down your phone or your to-do list or all those dirty dishes and forged unbreakable bonds around a story.