About
For as long as I can remember, I have always had two dreams in life: to write books and to sing songs. I began pursuing the first when I was old enough to hold a pencil, scribbling my imaginary stories on the stapled computer paper my mother always kept in front of me, most likely because I was a precocious kid, and writing kept me quiet (I always had a billion questions to ask) and occupied (I don't know if I could pass by something that looked interesting and not touch it. And the biggest problem was everything looked interesting.). I sang my first song in church when I was 5.
Trained in the fine art of deadline writing, I spent the first decade of my writing career on the journalism side of the fence, working for large newspapers like The Houston Chronicle and The San Antonio Express-News, while my husband and I traveled around the southern part of the country, performing concerts with our folk/rock band. The musical tour ended when we added Son Number Three—not because he was especially difficult but because we no longer had enough hands to keep children contained.
Fiction and creative nonfiction called me back in 2014, when I began to burst with stories and personal essays. So when my full-time job ended in January 2015, I decided to take a financial risk and pursue my writing dream. For real this time.
Since then I've published a handful of books—some funny, some serious, some fiction, some nonfiction—read a lot more, and contributed essays and poems to print and online publications around the world. 
I have been married to my husband, Ben, for 14 years. We have six sons, born in the span of eight years. (Yes, it's as crazy as it sounds. No, I don't know what we were thinking.) I share a home with all these males in San Antonio, Texas, where I write a bunch of words every day, practice meditation, and plan my next Alone Weekend to maintain my tenuous hold on sanity. 
In my "free time," I enjoy reading voraciously, particularly juvenile fiction, memoirs, the poetry of Rilke and W.H. Auden or anything by George R.R. Martin, Maya Angelou, Toni Morrison, Katherine Applegate, Karen Hesse, Malcolm Gladwell, or Ta-Nehisi Coates.
Here's a sampling of my most popular posts:
Save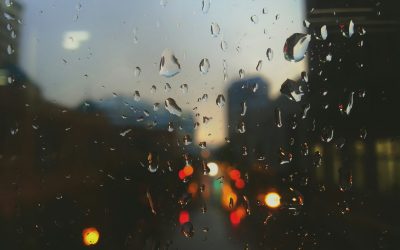 It's just a tiny thing, oval and white and smaller than the vitamins I swallow every single day, but I leave it on my desk and stare at it. It's not the enemy. The panic-lump in my throat is the enemy, and this pill could help. I know this. But still I can't bring...
read more